How to Hack In-App Purchase in Android ?
Hack In-App Purchase in Android : Most of us have experienced the unwanted in-app purchases in the Android OS while playing our favorite games, while using our favorite apps. These in-app purchases are a way for the developers to earn the money on their applications.
Android being the largest selling smart-phone OS has gained its name and fame due to availability of thousands and millions of users on the Android platform. Now to attract the users and gain more downloads, most of the applications available on the Google PlayStore or on any site are free to download and use. But only some of them are actually free, while others have in-app purchases in them. In-App purchase is the additional content of the app that you can have hands-on only if you make a payment to the developer of the app. Some examples of in-app purchases are:
Removal of Ads
Increase the life of player
A key to remaining features of app etc.
I am going to tell you about something useful to get rid of these in-app purchases and have uninterrupted app experience.
5 Apps to Hack In-App Purchase in Android
#1 Lucky Patcher
Lucky Patcher is the app that helps you remove the ads from your Android apps without the need of rooting your phone. This app also let's you to download many paid apps on the PlayStore for free. Moreover, this app is superb smooth and let's you have an undisputed experience. You can easily remove license from any application and game. There is one issue that is doesn't work on the online game because to hack an online game you need to hack server of online game that is really hard and impossible.
#2 Creehack
Creehack is the tool of choice when it comes to accessing all the features of an android application. It is essential for the gamers to enhance there experience of gaming without interruption. This app enables you to hack android games and increase your coins, jewels and money without any limit.  Above all the app is very small in size and as a result it works faster and better than other apps. Also this app is able to by-pass all the purchases that are poped-up.
Another amazing alternative to Hack In-App Purchases in Android is the Leo PlayCard. This app works smoothly when it comes to hacking app and increasing levels in a game. There is an in-built card available in the app that you can use on the Google PlayStore to buy paid applications. Also a good news is that this application doesn't wants your phone to be rooted or a custom ROM, it works just fine irrespective of the platform.
#4 AppSara
AppSara is also like the Leo PlayCard and is the best alternative to the lucky patcher. The unfortunate thing is that only some apps or games are supported by AppSara not all the apps or games.You can check the list of supported games on the link and if you are looking to hack in these supported games then you can hack in-app purchases without root easily.
#5 Freedom
Last one on our list is the Freedom App. As the name suggests the app ensures that you have freedom to use the apps without any in-app purchase pop-ups. Freedom apk v1.5.3c is the latest version of this app. This app is also available for marshmallow and other android versions.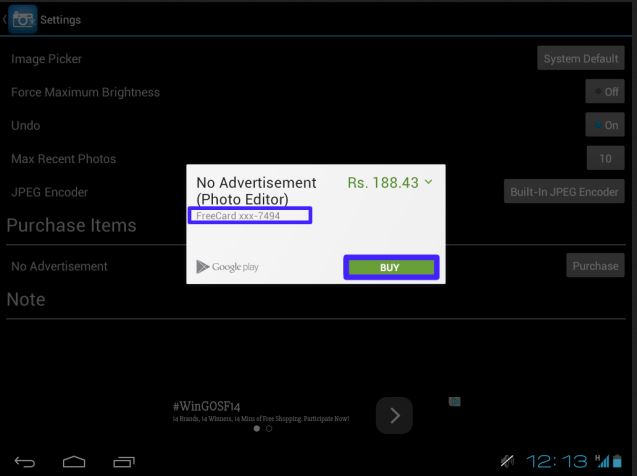 I hope these apps to hack in-app purchase in android which I shared with you shall be able to carve your way out of the unpleasing in-app purchase pop-ups and give you and uninterrupted application experience…. That's all for the day.. Stay tuned folks a lot coming up soon!